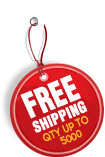 Personalized Sport Sunglasses

Why do athletes wear sunglasses? They wear sunglasses to protect their eyes from harsh sunlight, which also directly reflects on their performance too. Incidentally athletes are the people, who arrest lots of attention from onlookers, and they are known to create a record and fashion statement, whenever they grace the field. In such situation sunglass is the only accessory, which will help them to excel without affecting their performance. What you say? Yes, sportsmen can rely on these custom printed sunglasses for creating a fashion statement.
Order By:

Personalized sports sunglasses in our collection are made up good quality lens and bear light frame. These lighter frames can be completely customized and they also do offer maximum durability. We offer sports sunglasses with easily customizable lens, adjustable nose bridge, and temples and etc. These customized sunglasses offer 100% UVB, UVC and UVA protection. By now thousands of athletes involved in diverse sports such as speed skating, cycling, skiing and parasailing have already utilized these sunglasses to make a fashion statement and to avoid harsh sun glares.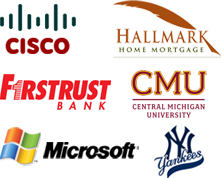 "We received the Vindicator glasses and they are awesome! Thanks for everyone's attention on that project we are very impressed with your product!"