SUNGLASSVILLE CUSTOM SUNGLASSES
Customized sunglasses had comparatively humble beginnings than any other fashion accessory in our sight. These custom printed sunglasses gradually rose up from the ranks of necessity (a protective eyewear) to a style statement. At Sunglass Ville, you can choose from varied 'it' styles and shades of this fashion accessory at cost effective prices. Here, you can choose these custom sunglasses that not only fit into your bill, but also match your fashion tastes!
Stylize Your Event or Campaign with Custom Sunglasses!
Customized sunglasses add glamour to the party, event, or special occasion with their uber coolness. Sunglasses are no more considered a mere eyewear anymore; rather they have become an unchallenged style statement. Since last few years, there has been a big surge in sales of imprinted sunglasses and customized lenses sunglasses because everyone feels that this is one gift, which can easily help them to forge lasting interpersonal relationships and build goodwill. You will see lot of people seeking custom party sunglasses for wedding favors, party favors than before. As a result, you will see more people hitting parties, sporting events, beaches, corporate events, company picnics - and other sunshine areas, wearing imprinted sunglasses!
The best thing that you can notice about these customized sunglasses is variety and cool factor. They are not the same old standard one-style plastic logo sunglasses that were popular through 80's and 90's; instead, they are something as interesting as custom rubberized sunglasses, Malibu sunglasses, colorful neon sunglasses, retro sunglasses, wayfarer sunglasses, etc. Also, with most of these custom sunglasses- they are a just one-size-fits-all!
Investing in logo imprinted promotional sunglasses is perfect choice for marketers trying to position their brand information before customers in large number of places and situations. Custom sunglasses from Sunglassville.com are largely preferred because they offer wide exposure at affordable pricing. Sunglassville.com offers one of the most distinctive and unique collection of custom sunglasses, ever offered online.
Custom sunglasses are hot promotional item and you cannot simply afford to pass it around. Whenever your customers/clients are traveling, attending social dos, or tanning themselves on the beach, your business will be promoted through these sunglasses. They can easily lead you into areas where your business has no recognition. These custom sunglasses can be gifted year around and they make a good choice for acknowledging your clients, employees, customers and loved ones. It is for sure that this promotional gift is going to bring you loads of accolades and lifetime business opportunities because people are going to gain from its style and protection. Your business can benefit from these sophisticated, trendy, and protective custom promotional sunglasses and set example for others on how to make most profits from harsh sunny days.
Sunglass Ville also offers benefits of free shipping, free design, and unlimited artwork proofs. If you do not find the promotional sunglass of your choice or wish to know more about special value pricing, feel free to reach out to us at 855-657-4233 or info@sunglassville.com.
Featured products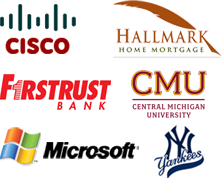 "We received the Vindicator glasses and they are awesome! Thanks for everyone's attention on that project we are very impressed with your product!"