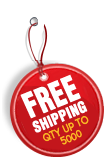 Best Seller - Custom Printed Sunglasses Specials!
Custom sunglasses are trendy fashion accessories, which appeal with their purpose and style quotient. Whether you are an advertiser interested in promotional sunglasses or a peace-loving individual trying to forge interpersonal relationships, we can help you in securing custom sunglasses that not only fit into your budget, but also meets your fashion tastes! You can easily make impressions on the go by choosing these best selling custom printed sunglasses.
On-Time Shipment • Free Artwork Enhancements • Lowest Rate Guaranteed
Order By:

Custom printed sunglasses offered at sunglassville.com are special due to many reasons-
Vast collection of good quality and authentic looking custom printed sunglasses/party glasses oozing style and oomph!
360° Goodwill Creation – Customization offered on lenses, arms and frames.
Unlimited Combinations – You can grab sunglasses in various colors with countless bright imprint options.
Fast turnaround time custom printed sunglasses.
Best Buy Pricing – You can avail benefits of best buy pricing on bulk ordering
This section features our best sellers such as metal rims, classic aviators, mirrored lenses, crazy neons, wedding sunglasses, funky novelty sunglasses, and many more. All these sunglasses are packed with high optic verve. These timeless sunglasses have transcended the trend and ooze poise this is why they are everyone's favorite.
This custom imprinted sunglasses collection not only introduces customers to best sellers, but also helps to seek them fashionable eyewear (at reasonable prices), also protects their "right to see" throughout lifetime.
If you have any doubt about any of these best sellers or wish to know about current hot favorites or seasonal favorites, feel free to call us at 855-657-4233 or info@sunglassville.com.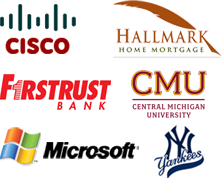 "We received the Vindicator glasses and they are awesome! Thanks for everyone's attention on that project we are very impressed with your product!"